Hi!
I am from Cluj, Romania

I'm kind of new to gyaru and I'd like to know if there are others in my area or near it....I don't know of any circles around here and maybe, if I manage to find any interested girls, I'd love to start one together...

I'm not making so many hopes because it's a small country but still, I'd love to meet other gyarus...

Please contact me if interested.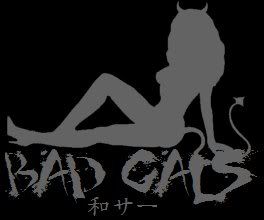 New gal nago cir looking for gals mostly from Indiana, Northern Kentucky, and West Ohio. lol doesn't matter as long it you are kinda around the lower part of Indiana.. contact
heylove_diamond,
momobxtch, or
nacrogyaru for any further questions.

A few of us gals in Vancouver have been talking about creating a circle there. So if you live in the Vancouver area or able to get there for meets.
We are having a conversation over MSN on Friday @ 5pm to talk and discuss things about the circle.

What we will talk about on friday.
-Me2's and Dates
-Names
-Rules/guidelines
-if you want it to be a nago-sa or a ive-sa
-Ages, Styles, Time.

We might have a few meetings over MSN before meeting or maybe meet after this meeting in the next few weeks to talk more. At the moment there is no leader/captain of the Gyaru-sa. But I am going to temperately be the leader/captain until a vote is made. My name is Tiny/Michi and I am also on Rioche, and Forevergyaru so I've x-posted on FG and soon to be Canadian_Gyaru.

Please contact me at Ghost_Girl@hotmail.com if you are interested.
HI!
Current Mood:

cheerful

Current Music:

Blah, Blah, Blah


mizukai.livejournal.com

All ages are welcome.
Hi I'm new to LJ. I'm looking for friends in my area who are into the Gyaru style. I would like to organize some meet ups or outings. If you are interested, please leave a post on my journal.
Current Mood:

bouncy